Distributed software development teams are more common than ever in today's digital age. According to an Owl Labs survey, 62% of full-time employees in the United States work remotely at least some of the time, with 30% working remotely full-time. This emphasizes the growing trend of remote work and the necessity for businesses to adapt to it.
Companies that use distributed software development teams have access to a larger pool of talent and resources, regardless of their location. However, managing such teams can be difficult.
According to a study by the Harvard Business Review, remote workers tend to be more productive than their in-office counterparts. The study found that remote workers completed an average of 4.4% more calls per day than their in-office counterparts, translating to roughly an extra day's worth of work per week.
In this blog post, we will look at the benefits and drawbacks of remote software development teams and offer advice on how to manage them effectively for your company.
The Advantages of Distributed Software Development Teams:
Access to a larger pool of talent: Hiring remote developers allows you to tap into a larger pool of talent without being limited to your local area.
Remote developers do not require office space, which might help you save money on overhead.
Flexibility: Remote specialists can work on their own time, which is very beneficial when working across time zones.
Increased productivity: Studies have shown that due to fewer distractions and interruptions, remote employees are often more productive than in-office workers.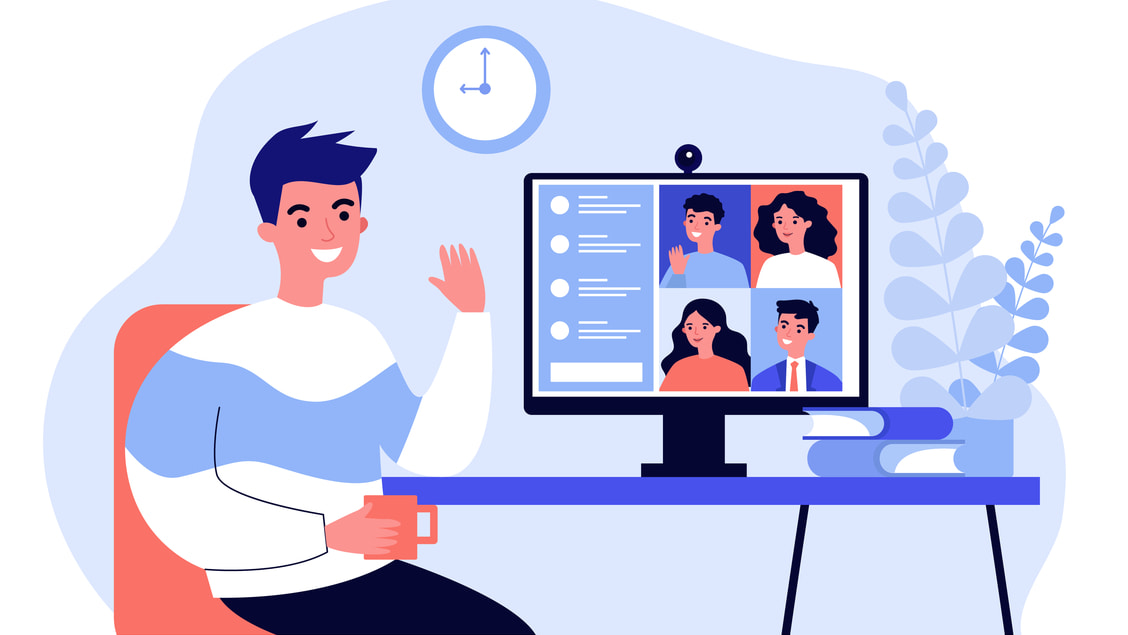 The disadvantages of distributed software development teams are as follows:
Communication issues: When dealing with remote developers, communication can be difficult. Miscommunications can occur, resulting in project delays and setbacks.
Lack of oversight: Managers may feel they have less influence over remote developers and their work processes, which can be difficult.
Cultural differences: diverse countries and regions may have diverse work cultures, which can have an impact on collaboration and productivity.
Tips for Managing Distributed Software Development Teams Effectively:
Use the proper tools:  To promote remote cooperation and ensure that everyone is on the same page, use communication solutions like Slack or Microsoft Teams.
Set clear expectations: To ensure that everyone is on the same page, set explicit expectations for your remote team, including project goals and timelines.
Regular check-ins can help keep everyone accountable and ensure that project goals are accomplished.
Develop a trusting culture: Trust is essential when managing remote teams. Encourage open communication and foster a climate in which everyone feels safe sharing their ideas and concerns.
Address any issues as soon as possible: To reduce delays and maintain team morale, address any issues that develop as soon as they appear.
Here are a few examples of how various businesses manage remote development teams:
Automattic: WordPress.com's parent business, Automattic, is well-known for its remote work culture. The company employs over 1,300 people in 79 countries, all of whom work remotely. Automattic uses a range of platforms to manage its distributed development workforce, including Slack for communication, Zoom for video conferencing, and GitHub for code management. Annual in-person team meetings are also held by the company.
InVision is a digital product design platform with over 1,200 employees in 20 countries. InVision uses a range of communication and collaboration platforms to manage its distributed development team, including Slack, Zoom, and Notion. In addition, the organization has specified core hours during which team members are expected to be present for meetings and collaboration.
Zapier is a web-based automation platform with a completely remote crew of over 350 individuals spread over 28 countries. The organization has core hours during which team members are expected to be accessible for meetings and collaboration, but it generally allows for flexible scheduling. Zapier also has a robust documentation structure in place to ensure that team members have access to the knowledge they require to succeed.
To summarize
Managing a dispersed software development team can be difficult, but the advantages might outweigh the disadvantages. You can effectively manage your remote staff and achieve your business goals by following the recommendations provided above. MLP has years of experience managing distributed software development teams and can assist you in reaching your goals. Contact us today to learn more.